07.02.06 European Spirit of Entrepreneurship, Brussels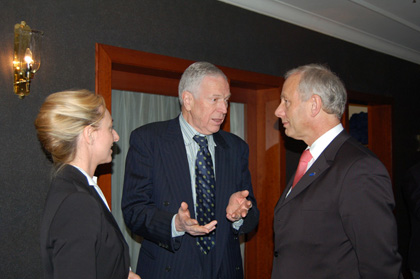 Professor Edmund Phelps at the lunch preceding the debate with Barbara Koelm-Lamprechter, the Secretary General of Hayek Institute (Vienna) and Jerzy Samborski, the Executive Director of EEI.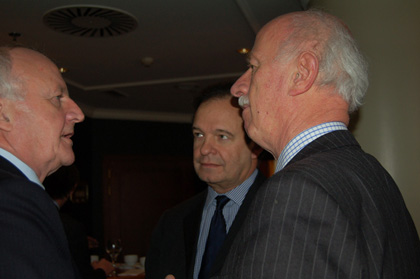 Peter Jungen, President of EEI welcoming James Elles MEP, Chairman of the European Ideas Network and Godferidi Drieu (Director, Hayek Institute Brussels).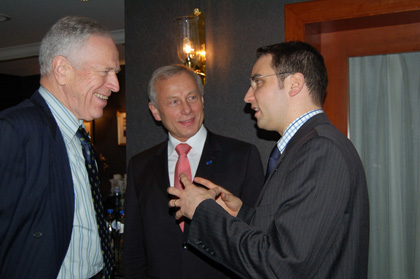 Professor Edmund Phelps, Patrick Voller Secretary General of the SME UNION and Jerzy Samborski.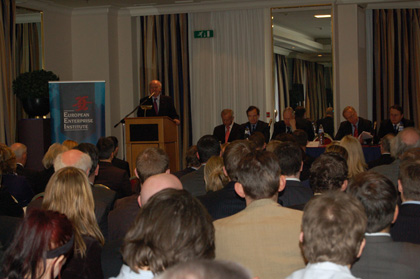 Welcoming Speech was delivered by Peter Jungen.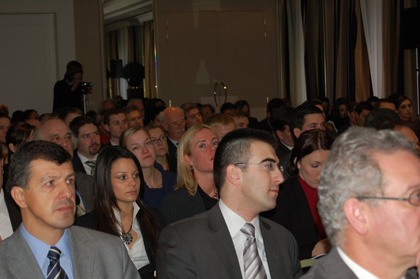 The audience of about 150 persons included 13 MEPs, some with their assistances, national MPs, European Commission and other European Institution staff.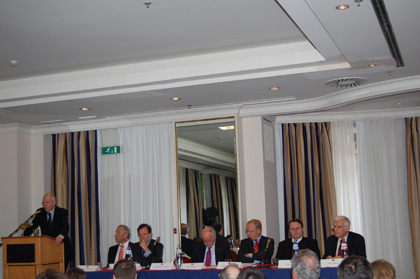 Professor Edmund Phelps gave a good base for the discussion.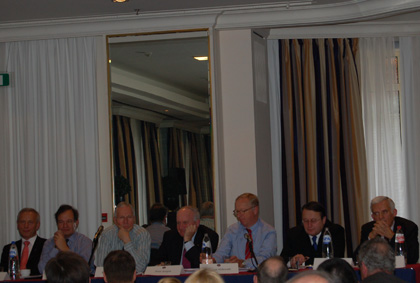 Debate was moderated by Gunnar Hoekmark MEP, co-president of the EEI.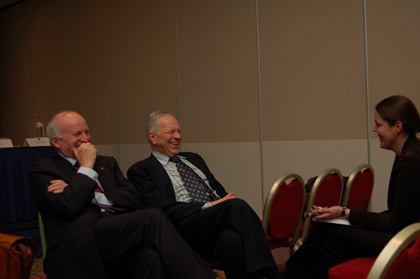 Professor Edmund Phelps and Peter Jungen interviewed by Corinna Schultz of the Koelner Stadt Anzeiger journalist, in the process of establishing new 'ÄúPhelps-Jungen Entrepreneurs Preservation Law'ÄĚ .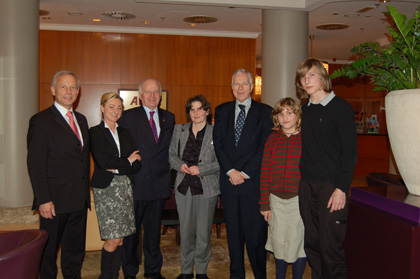 Professor Edmund Phelps, Barbara Koelm-Lamprechter, Peter Jungen and the organizers of the events: Jerzy and Barbara Samborski with Maria and Martin, who recorded debate on video.